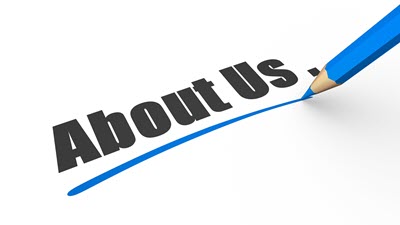 About Us
We have a team of Creative And Visionary Talent who provide 100% satisfaction to the clients. We have the vision to achieve growth & progress which eventually helps the surroundings. Our Creative & Talented Team will surely change the faces of ordinary life.
Our Vision
Cravita Technologies India Private Limited's vision is to be the best in the class by maintaining long term relationship with our clients and exploit our expertise to provide customized, quality and cost effective services to achieve the customer satisfaction.
Our Mission
Cravita Technologies India Private Limited's mission is to assist the customer with customized and quality services and to achieve the customer satisfaction with the help of dedicated and committed resources.
Core Values
When a company represents a variety of businesses, commitment to each client is essential to success. Commitment to clients is one of Cravita's core values because it establishes trust and encourages employees to go above the expectation
Commitment
Empowerment
Community
Teamwork
WE PROVIDE
The Best Solution You Can Always Come Up With.
Why Us?
We understand carefully and deliver exactly as per your need and requirement. We put all of our energy into listening and understanding your needs, developing your custom solutions, and striving to deliver above and beyond your requirements. We take pride in our work and treat your business initiatives as if they were ours, realizing that your success translates into ours. We deliver effective management information and reporting systems. Our customize software solutions and database systems "work the way your business works" and we develop mobile apps for mobile devices, to enable your business to "go where your customers go"
Our Features
Future oriented solutions.
Quick and reliable service.
Team of skilled resources.
High quality product and service.
Trust Worthy
About Process
We love our clients.
Every client and their needs are different in various sectors. Each problem has unique solution. The more we know, the more we can help you with the appropriate solution which will satisfy your wants and needs.
Once the Scope of Work (SOW) is approved we are ready to initiate the designing process of the software solution, as per your budget and your business goals. This step is all about focusing on the specifications you have provided.
Then the actual development process will get start, the problems and bugs will be encountered, so that everything works out the way you want. We ensure that we can get the best results possible for your project.
A great idea is nothing without a great delivery. We work hard for on time delivery of project. We monitor all the activities to make sure that no unexpected issues pop up. Once everything has been tested up to the point where you, as a client, are satisfied with it then we are ready to launch the product or service.
Simple 4 Step Process
Our clients love our process.
Discuss
Lets have a coffee together...!
Design
Work on Ideas with creativity...!

Develop
Let's bring imaginations to reality...!
Deliver
Get the work done...!